​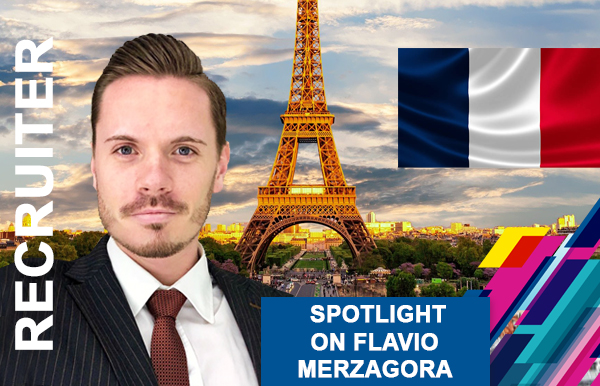 Flavio Merzagora,Senior Recruiter - Engineering & Manufacturing,
Innova International (France).
Recently promoted to Senior Recruiter, Flavio leads his recruitment with great passion.
Each candidate is precious, and every exchange is an opportunity for him to help others reach their professional and personal accomplishments.
"You've got to get up every morning with determination if you're going to go to bed with satisfaction." is a quote Flavio feels best describes his drive for the job.

My Background: A master degree in law and 7 years of experience in recruitment.
Roles I recruit in France:
• Program/Project Manager
• KAM
• Sales Engineer
• Planification Engineer
• Testing Engineer
• Product/Project Engineer
• Designer
• Simulation Engineer
• Buyer
• Purchasing leader
• Supply Chain Engineer
What clients and candidates say about me: Passionate and Responsive
Outside of Innova: Loyal & empathetic
Email Address: flavio.merzagora@voltinternational.fr
Phone Number: +33 4 22 84 01 38
​